Call us toll-free now
Book with an expert for free:
1 778 807 9750
Too much? We'll call you. Drop your number in the box:
24 hours a day, 7 days a week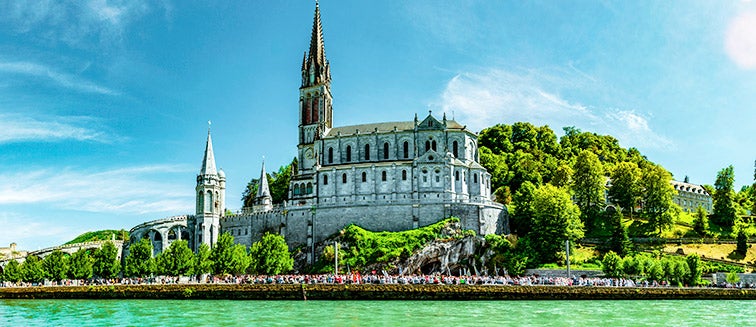 What to see in France
Lourdes
Tourist attractions Lourdes
Discover the captivating beauty of Lourdes, a destination nestled in the majestic French Pyrenees and globally renowned for its acclaimed Marian sanctuary. Lourdes attracts millions of pilgrims and eager travelers seeking to immerse themselves in its spiritual and serene ambiance. Alongside the Basilica of Our Lady of Lourdes and the Massabielle Grotto, visitors can relish in breathtaking mountain landscapes, walking trails, and inviting squares adorned with cozy cafes. A fascinating curiosity is the traditional torchlight procession held every evening from April to late October, crafting a magical and inspiring atmosphere.
OUR BEST TRIPS TO LOURDES
Copyright 2013-2023 Exoticca. All Rights Reserved.
Exoticca Travel Canada Inc 229 Yonge St Suite 400 Toronto, Ontario M5B 1N9 Canada