Call us toll-free now
Book with an expert for free:
1 778 807 9750
Too much? We'll call you. Drop your number in the box:
24 hours a day, 7 days a week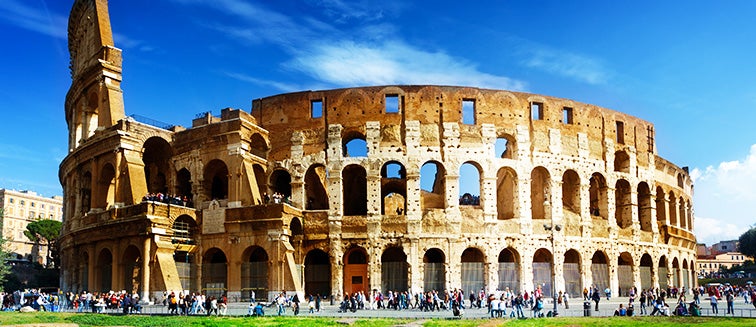 What to see in Italy
Rome
Tourist attractions Rome
The most populated city in Italy and the fourth most populated in the European Union. It is known as the Eternal City. Over the course of its history, which goes back some three thousand years, its power reached the whole of the Mediterranean and indeed much of Europe. As capital of the Roman Empire, it constituted one of the first great metropolises of humanity, the centre of one of the most important ancient civilisations. It influenced the society, culture, language, literature, art, architecture, philosophy, religion, law and ethics of the centuries that followed. It is the city with the greatest concentration of historical sites and artefacts in the world, its historic centre marked by the perimeters of its ancient walls, overlapping the footprints of three years, is Rome's expression of historical, artistic and cultural heritage in the western European world. Rome is the geographical heart of Roman Catholicism and the only city in the world which has a foreign state within it: the enclave of the Vatican City, a Papal State controlled by the incumbent pope.
Copyright 2013-2023 Exoticca. All Rights Reserved.
Exoticca Travel Canada Inc 229 Yonge St Suite 400 Toronto, Ontario M5B 1N9 Canada