Call us toll-free now
Book with an expert for free:
1 778 807 9750
Too much? We'll call you. Drop your number in the box:
24 hours a day, 7 days a week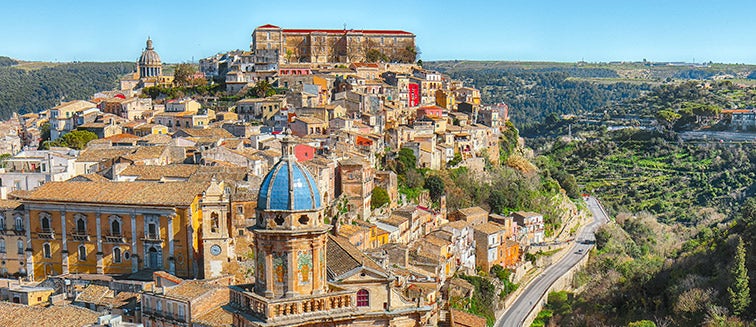 What to see in Italy
Ragusa
Tourist attractions Ragusa
Ragusa is  a picturesque city located in the southeastern part of Sicily. Known for its beautiful Baroque architecture, charming streets, and rich history, Ragusa is a hidden gem that offers a unique and authentic Italian experience. Despite its smaller size, Ragusa offers plenty of amenities and activities for visitors. From delicious Sicilian cuisine to beautiful beaches and stunning architecture, there's something for everyone in this charming city.
WHAT TO SEE IN RAGUSA
One of the must-see attractions in Ragusa is the historic center of the city, which is a UNESCO World Heritage Site. Here, you'll find stunning examples of Baroque architecture, charming narrow streets, and beautiful piazzas. Take a stroll through the city and admire the stunning buildings and churches that line the streets.
Copyright 2013-2023 Exoticca. All Rights Reserved.
Exoticca Travel Canada Inc 229 Yonge St Suite 400 Toronto, Ontario M5B 1N9 Canada