Call us toll-free now
Book with an expert for free:
1 778 807 9750
Too much? We'll call you. Drop your number in the box:
24 hours a day, 7 days a week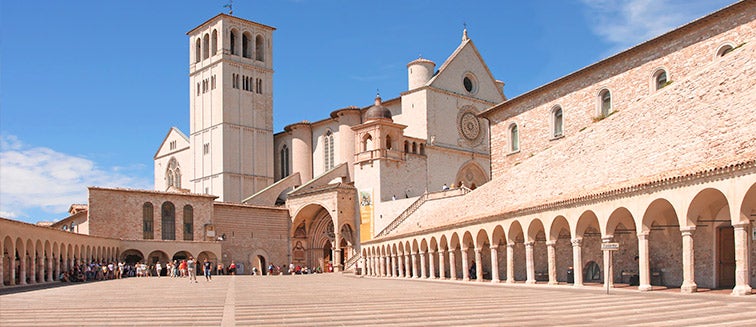 What to see in Italy
Assisi
Tourist attractions Assisi
Assisi, located in the province of Perugia in the Umbria region of Italy, is a city steeped in history and culture. It is famously known as the birthplace of St. Francis of Asís, who founded the Franciscan Order in 1208, and St. Clare of Asís, who founded the Order of Poor Ladies, also known as the Clarisses.
Among the many attractions in Assisi are the medieval castles, Roca Mayor from the 14th century, and the Basilica of San Francisco de Asís, which is a Unesco World Heritage Site and renowned for its notable frescoes by Giotto. Visitors to Asís should also make a point to see the Cathedral of San Rufino and the Church of Santa Clara, which contains the tomb of St. Clare as well as frescoes and paintings from the 13th century. Additionally, the magnificent Santa María de los Ángeles, which is the seventh-largest church in the world, is not to be missed.
Copyright 2013-2023 Exoticca. All Rights Reserved.
Exoticca Travel Canada Inc 229 Yonge St Suite 400 Toronto, Ontario M5B 1N9 Canada