Call us toll-free now
Book with an expert for free:
1 778 807 9750
Too much? We'll call you. Drop your number in the box:
24 hours a day, 7 days a week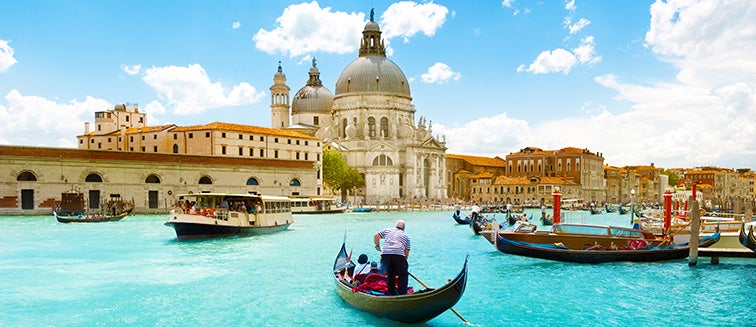 What to see in Italy
Venice
Tourist attractions Venice
Venice is a city situated in the northeast of Italy. It is the capital of the Veneto region and the Province of Venice. Its historical centre, a UNESCO World Heritage site, is situated on the biggest ensemble of islands in the Venetian Lagoon in the northern Adriatic sea. The city is constructed on an archipelago of 118 small islands which are connected by 455 bridges, if we include the islands of Murano and Burano. To reach Venice from land, is only possible by crossing the Bridge of Liberty, which leads from the neighbouring city of Mestre to the Piazzale Roma square in the city. The city centre is traffic free, apart from the gondolas that navigate the network of canals that separate the islands, making this an entirely pedestrian city. The canals of the city create a lattice of streets that spread from the Grand Canal, the main water thoroughfare through which a multitude of boats, great and small, pass through every day, the best known being the famous gondolas.
Copyright 2013-2023 Exoticca. All Rights Reserved.
Exoticca Travel Canada Inc 229 Yonge St Suite 400 Toronto, Ontario M5B 1N9 Canada