Call us toll-free now
Book with an expert for free:
1 778 807 9750
Too much? We'll call you. Drop your number in the box:
24 hours a day, 7 days a week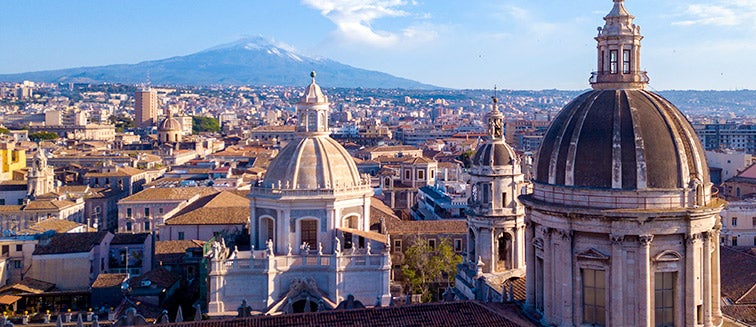 What to see in Italy
Catania
Tourist attractions Catania
Known for its stunning Baroque architecture, delicious cuisine, and lively atmosphere, Catania is a destination that offers a unique and authentic Italian experience. With a population of around 300,000 people, Catania is the second-largest city in Sicily and offers plenty of amenities and activities for visitors. Despite its size, Catania is easy to navigate and offers a mix of modern amenities and historic charm.
WHAT TO SEE IN CATANIA: 
One of the must-see attractions in Catania is the stunning Cathedral of Saint Agatha, which is a UNESCO World Heritage Site. Here, you can explore the beautiful cathedral and its stunning Baroque architecture. Another must-visit attraction in Catania is the bustling Fish Market, where you can sample the local cuisine and buy fresh seafood, fruits, and vegetables.
OUR BEST TRIPS TO CATANIA
Copyright 2013-2023 Exoticca. All Rights Reserved.
Exoticca Travel Canada Inc 229 Yonge St Suite 400 Toronto, Ontario M5B 1N9 Canada