Call us toll-free now
Book with an expert for free:
1 778 807 9750
Too much? We'll call you. Drop your number in the box:
24 hours a day, 7 days a week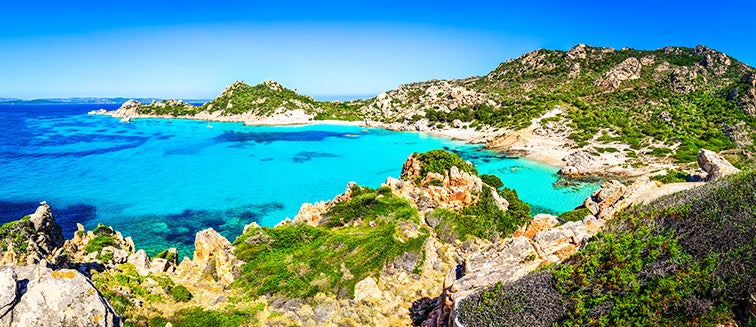 What to see in Italy
Sardinia
Tourist attractions Sardinia
Sardinia is the second city in the Mediterranean by size. Travel to Sardinia and discover a place which has been the meeting point of civilisations, located near to Corsica, but also to Italy and Tunisia. The prehistoric Nuragic people left their footprints here, along with the Phoenicians, Romans and even the Catalans. Because of this, Sardinia is justly proud of its culture, but a trip to Sardinia will also allow you to experience its traditional hospitality, often demonstrated through the islands delicious cuisine. Sardinia boasts a varied landscape, with mountains in the inner regions and excellent cliff-sheltered beaches on the coast. The islands marshes and lakes are the year-round home to the native pink flamingoes, which create strikes of colour in the Sardinian skies.
OUR BEST TRIPS TO SARDINIA
Copyright 2013-2023 Exoticca. All Rights Reserved.
Exoticca Travel Canada Inc 229 Yonge St Suite 400 Toronto, Ontario M5B 1N9 Canada