Call us toll-free now
Book with an expert for free:
1 778 807 9750
Too much? We'll call you. Drop your number in the box:
24 hours a day, 7 days a week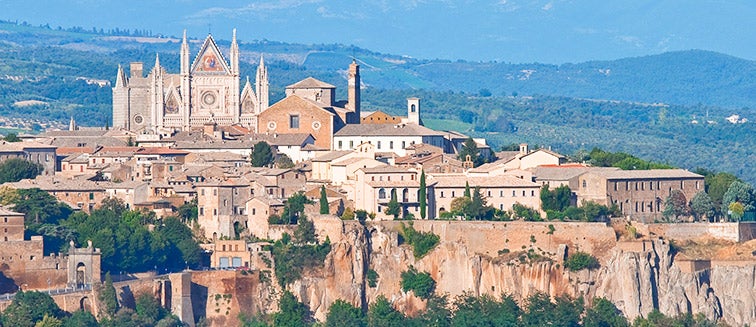 What to see in Italy
Orvieto
Tourist attractions Orvieto
Orvieto, an Italian municipality in the province of Terni, Umbria, is situated on a rugged hill over 300 meters above sea level. The entire rock is pierced with more than a thousand artificial wells, galleries, and caves, some of which are accessible to tourists, such as the San Patricio Well or the Cava.
While in the town, a must-see attraction is Il Duomo, the Cathedral, which is one of the masterpieces of Gothic architecture in Italy. The cathedral features a richly decorated facade and colorful stained-glass windows on the interior. Don't miss the chance to explore this stunning architectural gem.
OUR BEST TRIPS TO ORVIETO
Copyright 2013-2023 Exoticca. All Rights Reserved.
Exoticca Travel Canada Inc 229 Yonge St Suite 400 Toronto, Ontario M5B 1N9 Canada