Call us toll-free now
Book with an expert for free:
1 778 807 9750
Too much? We'll call you. Drop your number in the box:
24 hours a day, 7 days a week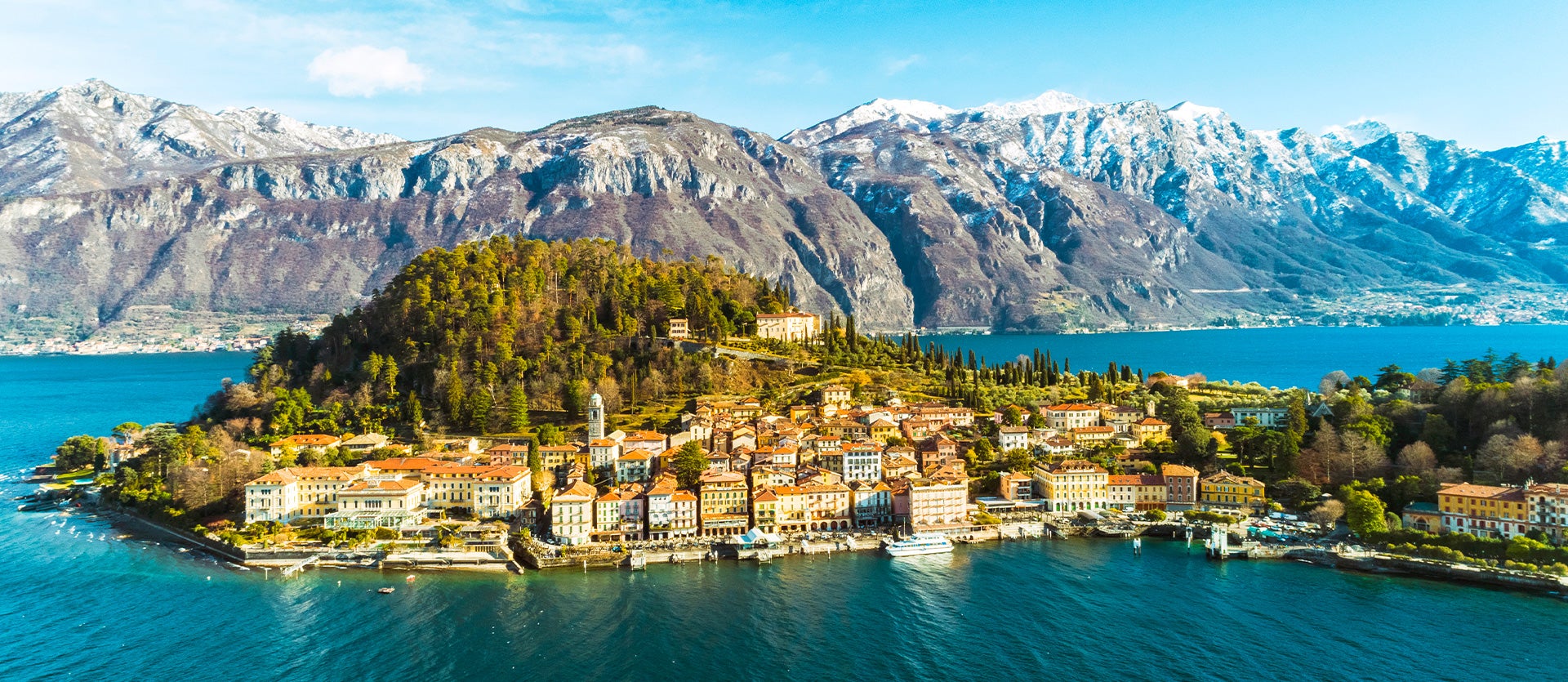 What to see in Italy
Lake Como
Tourist attractions Lake Como
Eternally famous and soul-stirringly beautiful, Lake Como, also known as Lario, is one of Italy's best-loved natural treasures. An iconic of the Italian Alps, Lake Como has long been the preferred destination of the jet-set and aristocrats. Since Roman times, the well-off have flocked here to enjoy the scenic beauty of the lake and the pleasant climate of this region. Nowadays, you don't have to be part of the wealthy elite to indulge in the spoils of this sought-after destination! Whether you're here for the lakeside dining, a relaxing cruise or a peaceful spa retreat, a vacation to Lake Como is all about disconnecting and soaking up the fresh mountain air and impeccable views. 
The third-largest of the Italian lakes, Como is shaped like an inverted 'Y'. Dotted around its shoreline, you'll find palatial villas, quiet beaches, charming villages and cosmopolitan towns, such as Bellagio, Como and Varenna. It's true that Lake Como retains much of its high-end appeal. Luxury hotels and restaurants are abundant, yet splashing out on a vacation to Lake Como is more than worth it for those that enjoy the finer things in life. 
Although you don't need a reason to visit Lake Como, it's a particularly good destination for special celebrations, such as honeymoons, anniversaries or birthday trips. But, there's plenty to do here that won't break the bank, from nature hikes to simply people-watching or sightseeing in the historic palaces and villas which frequently open their doors to the public. Boat trips are another of the best things to do in Lake Como, and both private and public cruises offer a different perspective of the lake and its endless charms.
Lake Como's deep blue waters and stunning vistas are sure to capture your heart, whether you're just passing by or staying a while. Day trips to Lake Como from Milan are a great way to see the highlights of this natural treasure. Blessed with a balmy micro-climate, there's never a bad time to visit Lake Como. Of course, the summer months see the biggest influx of tourists, but it's also when you'll find the largest selection of things to do, such as cultural events, villa tours, garden parties and open-air concerts.
Things to see at Lake Como
If you're travelling to Lake Como, you'll more than likely base yourself in one of the lakeside towns. Bellagio is one of the preferred places to stay and is bursting with an array of interesting sights and things to do. Located halfway between the two southernmost branches of the lake, it's famous for its luxurious lakeside villas and colourful streets. Ascending uphill from the shores of Lake Como, this village holds all the charms you'd expect from an Italian resort. Cobblestone lanes, elegant architecture, historic churches and landscaped gardens characterise this most famous Lake Como destination. Hiking along the lakeside is one of the best things to do here whilst taking in the views of villages, boats and beaches and imbibing the clear mountain air! Furthermore, the landscaped gardens of incredible Villa Melzi are another must-see whilst visiting Bellagio. 
A larger, yet no less charming, city to visit at Lake Como is Como itself. Home to a 14th-century cathedral and medieval city walls, you could easily spend an entire day exploring Como's spacious piazzas and outdoor markets. The hustle and bustle of this lakeside city only add to the atmosphere, making it the perfect place to grab a coffee and people-watch on a sunny afternoon from a cafe terrace. Palatial Villa Olma and the fascinating Volta Museum (dedicated to the man who invented the electric battery), are among the must-see sights in Como.
Losing yourself in the glamour of yesteryear is part of the appeal of a trip to Lake Como. There's no better place to do this than the legendary Villa Carlotta. Located in Tremezzo, this villa is home to 14 acres of elegantly landscaped gardens, a frieze commissioned by Napoleon himself and a collection of priceless masterpieces from the likes of Canova and Hayez. 
OUR BEST TRIPS TO LAKE COMO
Copyright 2013-2023 Exoticca. All Rights Reserved.
Exoticca Travel Canada Inc 229 Yonge St Suite 400 Toronto, Ontario M5B 1N9 Canada