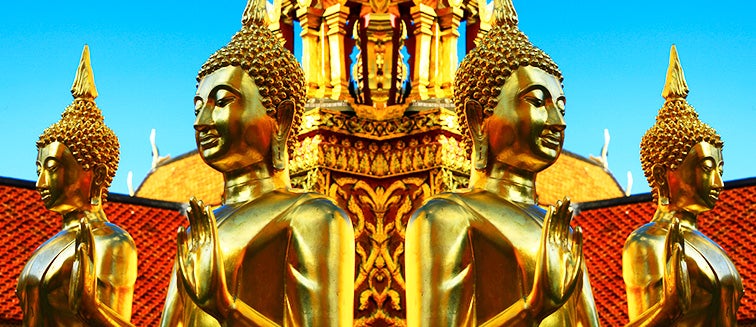 What to see in Thailand
Chiang Mai
Tourist attractions Chiang Mai
The biggest city in the north of Thailand. Also known as the Rose of the North, is for many the most important city in cultural terms and one of the most beautiful thanks to the nature of its surroundings, which are home to some of the most beautiful mountains in the country. Chiang Mai boasts over 300 Buddhist temples and is an exceptional opportunity to experience the most authentic Thai culture.
OUR BEST TRIPS TO CHIANG MAI

Do you want expert advice?
We can help you choose the best destination for your trip.