Events and festivals in Thailand
Thailand has a lot of festivities, both in the interior of the country and on the coast or the islands. Most of them are governed by the lunar calendar, so the dates will vary depending on the year and position of the moon. One of the best known is the Full Moon Party, in Kog Phangan, which currently attracts travelers from all over the world. The Buddhist festivities, the most widespread religion in the country, also have a lot of fame. The country's temples are filled with pilgrims and their offerings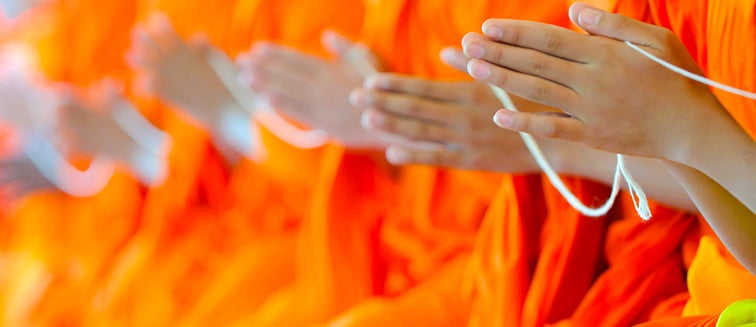 Asanha Bucha
  The Asanha Bucha takes place throughout Thailand on the full moon in the month of July. It is a Buddhist celebration, and Buddha's first speech after enlightenment is celebrated.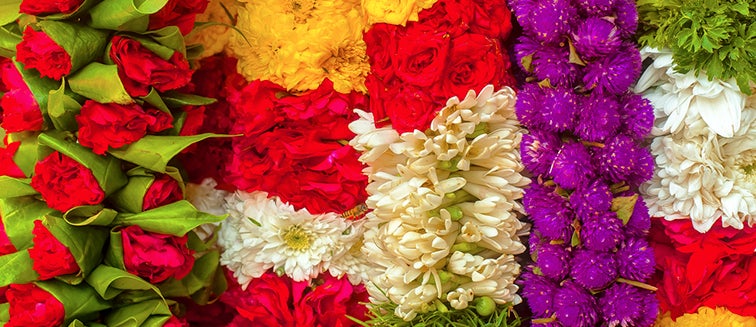 Chiang Mai Flower Carnival
The Chiang Mai Flower Carnival is usually held on the first weekend of February when parades are organized with flower-filled floats. The most abundant are chrysanthemums, Damascus roses and orchids. During the day the surrounding streets to the garden of Suan Buak Haad are closed to traffic and filled with flower stalls.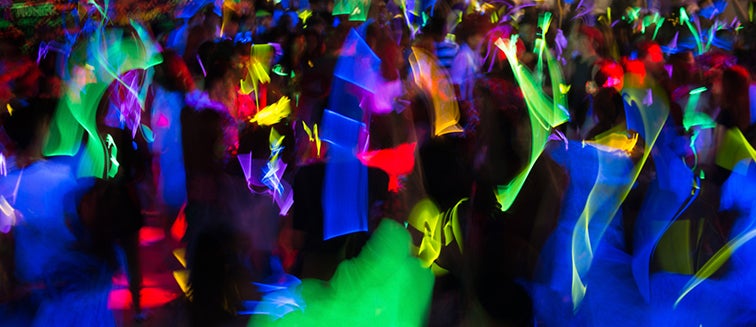 Full Moon Party
Celebrated every month, coinciding with the full moon, as well as Christmas and New Year. It is one of the most iconic Thai festivals, and travellers come from all over the world to join the party. It is celebrated on the beach of the small island of Koh Phangan where there is live music, drinks and lots of dancing.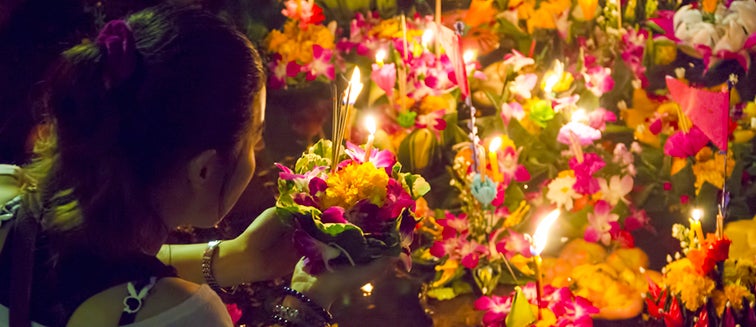 Loy Krathong
  This party honours the full moon of the twelfth month of the Thai lunar calendar. It is celebrated throughout the country and the main attraction is that locals create small rafts of bark, decorate them with flowers and plants and float their local river. There are also fireworks, music and beauty pageants.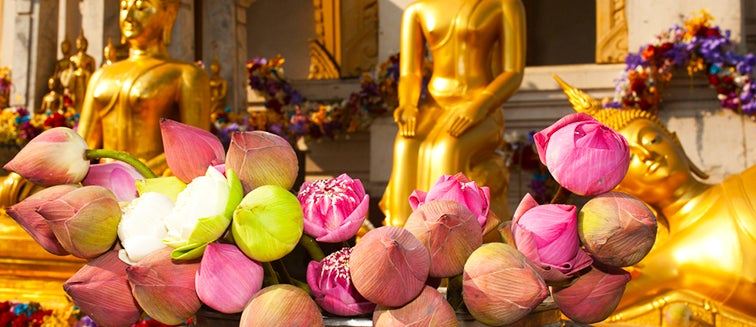 Makha Bucha Day
  It is a national Buddhist holiday that coincides with the full moon of the third month of the Thai calendar. It is a day of remembrance of the moment in which Buddha met with 1,250 monks to teach them the basic principles of Buddhism. During the celebrations, there are hundreds of Buddhist ceremonies organised in temples across the country.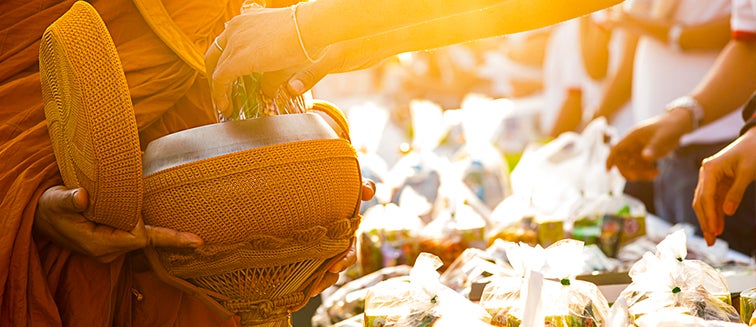 Nine Emperor Gods Festival
For nine days, cities in Thailand are filled with parades where participants go into a trance-like state and flagellate themselves. The vegetarian festival, or the nine emperor gods celebration, is in honour of the purification of body and soul. Participates go nine days without eating meat, gambling, drinking alcohol or having sex and they wear white to symbolise purity. It is a Chinese festival originally but this bizarre ritual is practised in Thailand by people of all ancestries. One of the biggest celebrations takes place in Chinatown in Bangkok.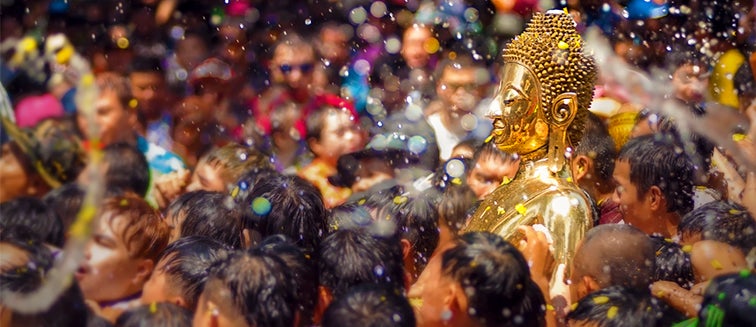 Songkran Festival
  The Songkran festival coincides with the Buddhist New Year and is a celebration of water. According to tradition, with the beginning of the year, the Thais drenched Buddha figures and elderly people with water to show their respect. Today, this party has evolved into a great water fight.  
Visakha Bucha
  This party varies according to the lunar cycle and whether or not it is a leap year. It celebrates the birth, life and enlightenment of Gautama Buddha, founder of Buddhism. The believers go to the county's many temples, which are filled with flowers and offerings.  
OUR BEST TRIPS TO THAILAND