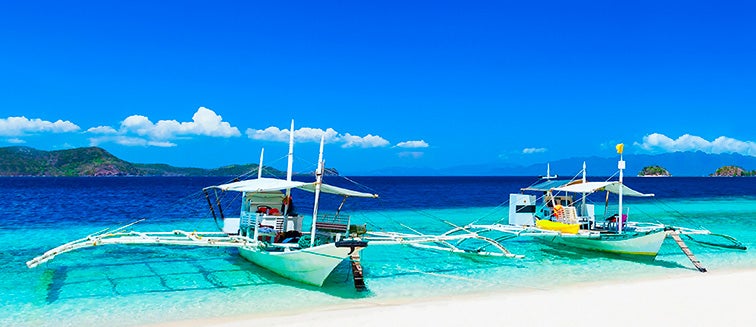 What to see in Philippines
Boracay
Tourist attractions Boracay
A small island to the south of Manila which enjoys the most beautiful beaches in Asia. Borocay became fashionable in the 1970s thanks to places like White Beach, a four kilometre beach on the western part of the island. Other great beaches include Ilig Iligan, Puka and Yapak, surrounded by forests which are home to sleeping bats.
We don't have any trips to Boracay at the moment.
Subscribe to our newsletter to not miss any trips
In compliance with the Data Protection Regulation, we inform you about your rights in our privacy policy and Cookies policy

Do you want expert advice?
We can help you choose the best destination for your trip.