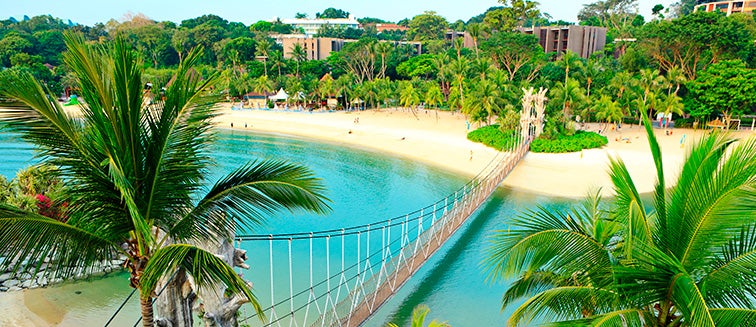 What to see in Singapore
Sentosa
Tourist attractions Sentosa
Sentosa is a popular tourist island of some 500 hectares which belongs to Singapore and is visited by over five million people every year. Its attractions include a two kilometre long beach, Fort Siloso, two golf courses, two five star hotels and the World Sentosa resort, which includes the Universal Studios Singapore theme park.
We don't have any trips to Sentosa at the moment.
Subscribe to our newsletter to not miss any trips
In compliance with the Data Protection Regulation, we inform you about your rights in our privacy policy and Cookies policy

Do you want expert advice?
We can help you choose the best destination for your trip.