Call us for free now
Book with an expert for free:
+44 20 8068 3176
Prefer us to call you? Drop your number in the box:
Mon. to Fri.: available 24-hours Sat. and Sun.: 8am - Midnight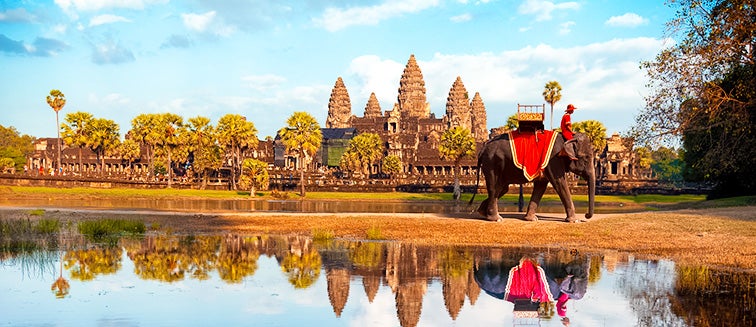 What to see in Cambodia
Angkor Wat
Tourist attractions Angkor Wat
The most photographed archaeological monument in the country was constructed by Suryavarman II to honour the god Vishnu and, in time, become his own mausoleum. Its five towers symbolise the centre of the universe for Hindus. It is surrounded by walls and a moat which reflects the sunset and was once full of crocodiles.
OUR BEST TRIPS TO ANGKOR WAT
Tourist attractions cambodia