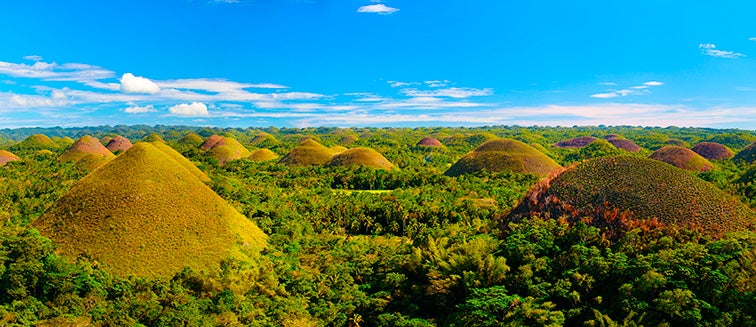 What to see in Philippines
Chocolate Hills
Tourist attractions Chocolate Hills
In Bohol, one of the ten largest islands in the Philippines, rise the Chocolate Hills, hundreds of hills of a similar size and shape which are not manmade, despite each one being identical to its neighbour. In winter, The grass which covers them dries up, giving them their characteristic colour. The hills are best seen from the observatory in the city of Carmen.
We don't have any trips to Chocolate Hills at the moment.
Subscribe to our newsletter to not miss any trips
In compliance with the Data Protection Regulation, we inform you about your rights in our privacy policy and Cookies policy

Do you want expert advice?
We can help you choose the best destination for your trip.