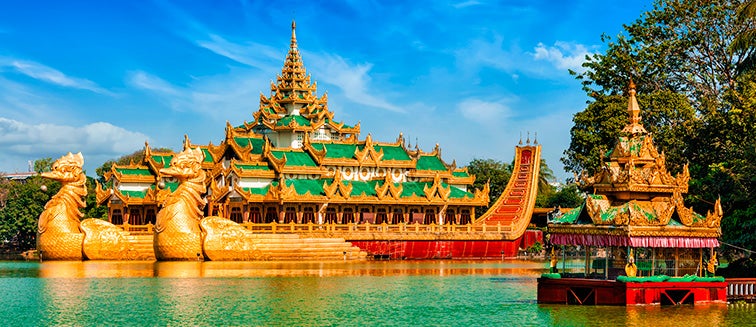 What to see in Myanmar
Yangon
Tourist attractions Yangon
Known by the British as Rangoon, Yangon is a pleasant Southeast Asian capital, less intense than others in the region. Situated in the Ayeyearwady River delta, it has been the capital since the late 19th century, when Mandalay fell to British colonial rule. Don't miss the Shwedagon Pagoda, a sacred place of Burmese Buddhists.
 ,
We don't have any trips to Yangon at the moment.
Subscribe to our newsletter to not miss any trips
In compliance with the Data Protection Regulation, we inform you about your rights in our privacy policy and Cookies policy

Do you want expert advice?
We can help you choose the best destination for your trip.