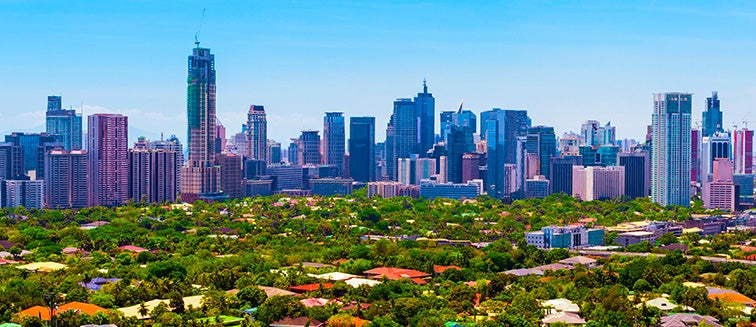 What to see in Philippines
Manila
Tourist attractions Manila
A metropolis of inconceivable dimensions, where the most attractive area is the old town, known as Intramuros. This is the city erected by the Spanish when they took control of the country. Don't miss the San Agustin Church and Fort Santiago, or the lively markets of Quiapo and Parañaque.
We don't have any trips to Manila at the moment.
Subscribe to our newsletter to not miss any trips
In compliance with the Data Protection Regulation, we inform you about your rights in our privacy policy and Cookies policy

Do you want expert advice?
We can help you choose the best destination for your trip.