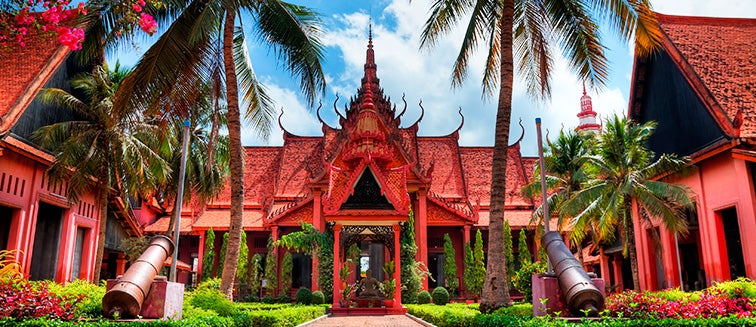 What to see in Cambodia
Phnom Penh
Tourist attractions Phnom Penh
A pleasant, manageable-sized city despite being the capital of Cambodia. The city is full of French-style residences in the vicinity of the Mekong river. The Royal Palace is also worth the visit, not to mention the Silver Pagoda, covered by 5,000 tiles which reflect the sun.

Do you want expert advice?
We can help you choose the best destination for your trip.