Call us for free now
Book with an expert for free:
+44 20 8068 3176
Prefer us to call you? Drop your number in the box:
24 hours a day, 7 days a week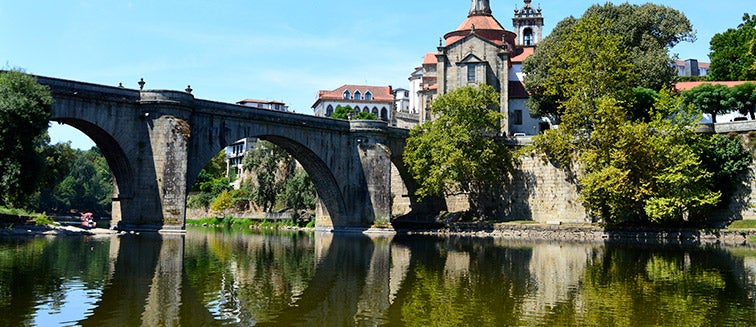 What to see in Portugal
Tâmega River
Tourist attractions Tâmega River
The Tâmega River, a serene and lesser-known gem tucked away in the stunning countryside of northern Portugal. This picturesque river flows through a region known for its unspoiled natural beauty, historic towns, and warm hospitality. The Tâmega offers a peaceful haven to connect with nature and experience the charm of rural Portugal.Exploring the Tâmega River region is a delightful journey through time and nature. You can soak in soothing hot springs and savor traditional Portuguese cuisine at local taverns. As you follow the Tâmega's meandering course, you'll come across idyllic villages like Amarante, famous for its historic center and the São Gonçalo Bridge.
OUR BEST TRIPS TO TâMEGA RIVER