Call us for free now
Book with an expert for free:
+44 20 8068 3176
Prefer us to call you? Drop your number in the box:
24 hours a day, 7 days a week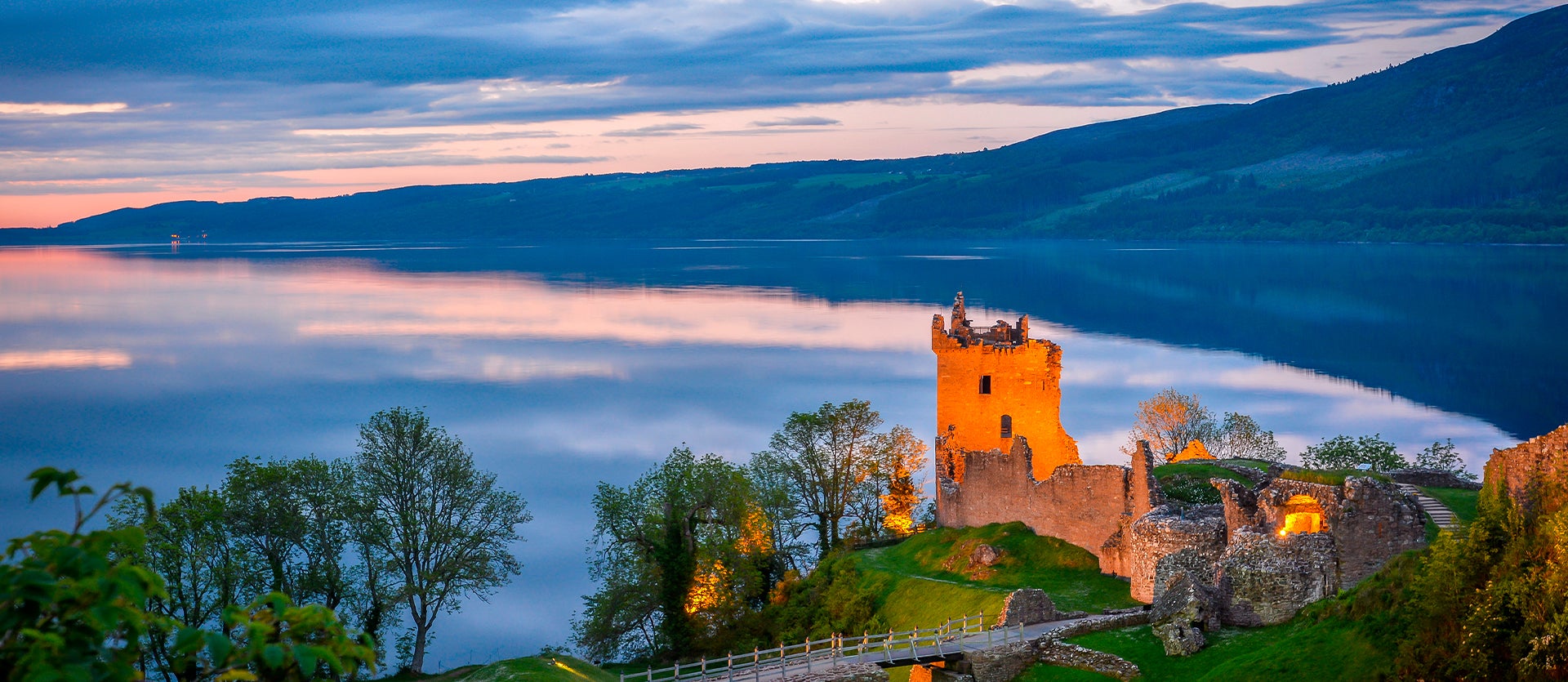 What to see in Scotland
Inverness
Tourist attractions Inverness
The cultural capital of the Highlands, Inverness is a charming city, situated on the northwest coast of Scotland, at the point where the River Ness, famed for its salmon fishing, and the Moray Firth meet. Inverness is a lively, cosmopolitan city, surrounded by a wealth of natural wonders, such as the mythical Loch Ness, which is just eight miles south of the city. In close proximity to some of Scotland's most epic Highland landscapes, whiskey distilleries and winter sports sites, a holiday to Inverness is a great choice for all kinds of travellers.
There are many reasons to travel to Inverness, whether you're into historic architecture, hiking in the Cairngorms National Park, looking to play a few rounds of golf or simply searching for a charismatic destination for a city break. It's no wonder that Inverness is one of Scotland's most popular travel destinations. This is without mentioning the city's flourishing food scene, with countless restaurants from high-end establishments to humble eateries showcasing the delights of both traditional and modern Scottish cuisine and earning Inverness an accolade as the 'food capital of the Highlands'. Furthermore, a trip to Inverness would be incomplete without enjoying a 'dram' of Scotch whiskey in a traditional pub. Inverness is filled with pubs, alehouses and specialist whiskey bars, so you'll be spoilt for choice when it comes to an evening tipple. 
Visiting Inverness is simple, as it's well-connected to other parts of the country and to Europe with an international airport, train station and a ferry port. Furthermore, a city break to Inverness is a great choice as it's easy to get around on foot, with all the main attractions within walking distance of one another. The best time to visit Inverness is during the summer when you can enjoy light evenings and warmer weather, perfect for exploring the delights of the Scottish highlands or soaking up the atmosphere in one of the city's traditional pub gardens. 
Things to see in Inverness 
A trip to Inverness is often centred around the natural wonders of the breathtaking Scottish Highlands, but don't forget to explore the sights of Inverness city itself, which is brimming with unique and historic landmarks. 
Some of the city's standout attractions include Inverness Cathedral, dedicated to Saint Andrew and a beautiful example of Gothic revival architecture, and the Inverness Museum and Art gallery, where you can get to grips with the history and geography of the Scottish Highlands.
If you'd prefer less intellectual pursuits, you can't miss out on the Victorian Market, a charming covered shopping arcade, packed full of quirky boutiques and businesses. Dating back to 1890, Inverness Victorian Market is known for its photogenic red steel ceiling arches, old-world tea rooms and unique gift shops. The Victorian Market offers an alternative shopping experience for anyone looking for a spot of retail therapy during their trip to Inverness.
A final landmark to explore if you travel to Inverness is the captivating Inverness Castle, perched on a cliff overlooking the River Ness. This red sandstone structure dates back to 1836, but many older fortifications have stood on the site over the centuries. Immortalised by Shakespeare in his famous play Macbeth, the castle is currently used for government purposes, so only one tower is open to the public. Don't let this put you off from visiting Inverness Castle, as the tower, known as Inverness Castle Viewpoint, boasts 360-degree views across the city and the river, which are particularly beautiful after nightfall. After taking in the view, a few minutes' walk away is the famous Castle Tavern, one of the best pubs in Inverness, where you can enjoy a drink in the shadow of the castle.
We don't have any trips to Inverness at the moment.
Subscribe to our newsletter to not miss any trips
In compliance with the Data Protection Regulation, we inform you about your rights in our privacy policy and Cookies policy
Tourist attractions scotland