Call us for free now
Book with an expert for free:
+44 20 8068 3176
Prefer us to call you? Drop your number in the box:
24 hours a day, 7 days a week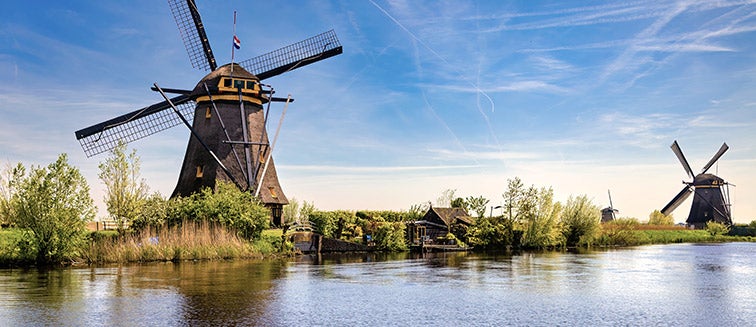 What to see in Holland
Kinderdijk
Tourist attractions Kinderdijk
Situated at the confluence of the Lek and Noord Rivers, Kinderdijk is a small village known for the 19 windmills that were constructed in the 18th century. They are still functioning today, and are one of the most popular tourist attractions in South Holland. Kinderdijk officially became a UNESCO World Heritage Site in 1997.
We don't have any trips to Kinderdijk at the moment.
Subscribe to our newsletter to not miss any trips
In compliance with the Data Protection Regulation, we inform you about your rights in our privacy policy and Cookies policy