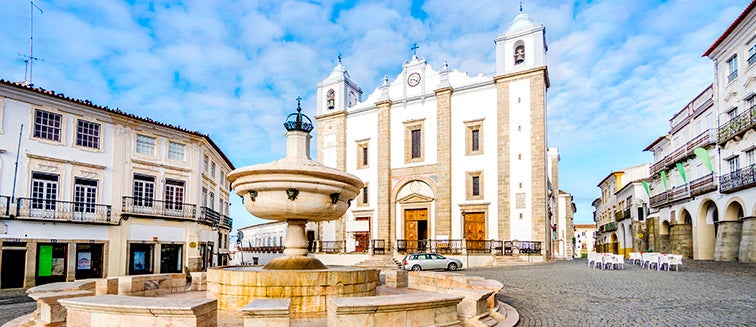 What to see in Portugal
Evora
Tourist attractions Evora
Évora is at the heart of Portugal's south-central Alentejo region. In the city's historic center stands the ancient Roman Temple of Évor, its cathedral dominating the view of the famous white and yellow city as it stands atop a hill surrounded by the vast expanses of the Alentejan plain in southeast Portugal. With over two thousand years of history and, therefore, a variety of cultural and architectural influences, Evora is a real national treasure.

Do you want expert advice?
We can help you choose the best destination for your trip.