Call us for free now
Book with an expert for free:
+44 20 8068 3176
Prefer us to call you? Drop your number in the box:
Mon. to Fri.: available 24-hours Sat. and Sun.: 8am - Midnight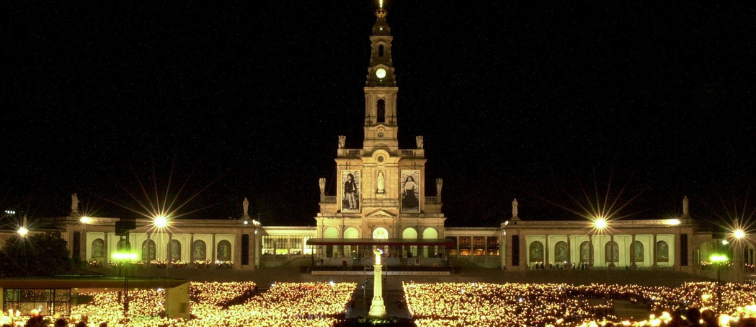 Events and festivals in
Portugal
Events and festivals in Portugal
Known for its vibrant culture and traditions, a trip to Portugal would be incomplete without enjoying the numerous festivals that take place throughout the year. Whilst many Portuguese festivals are connected to religious celebrations, such as Easter and saints days, others celebrate the country's rich cultural heritage, cuisine and architecture. So, if you're planning a holiday to Portugal, don't forget to include these unmissable events in your calendar!
Carnival (February/March)
Portugal's Carnival can trace its roots back to the 16th-century and remains the most important popular festival in the country. Taking place every year 47 days before Easter, Carnival marks the beginning of Lent, traditionally a time where people would give up meat and other luxuries in preparation for Easter. Before this period of restriction, people would celebrate with gatherings and communal feasts and this is how Carnival was born! Today, Portugal celebrates Carnival over a number of days in February and early March. Costume parades, dances and street parties take place across Portugal and almost everyone gets involved in the festivities! Street vendors sell all kinds of traditional treats and snacks and music can be heard throughout the major cities, towns and villages in the country. If you travel to Portugal in February or March, it's almost impossible to ignore the energetic atmosphere of this annual celebration.
Holy Week (April/May)
Like many Christian countries across the world, Portugal celebrates the arrival of Easter with a week of festivities. Known as Semana Santa, across the country elaborate parades and processions take place in honour of this religious festival. The most famous festivities are held in Braga, in the north of the country. Here, the entire city centre is decorated with flowers and light, a truly beautiful spectacle! In the Algarve, the town of Loulé is famed for its large-scale processions. Wherever you travel in Portugal during Holy Week, you're sure to witness all manner of festivities in honour of this special time of year.
Fatima Pilgrimage (May)
Although pilgrimages to Fatima happen throughout the year, the one that takes place in May is of extra importance. On May 13th 1917, the Virgin Mary appeared in an apparition to three local children in Fatima, and to mark the date huge crowds gather at Fatima every year to pay homage to this miraculous event. On the night of the 12th, a candlelit procession takes place and the following day a statue of the Virgin Mary is carried down to the High Altar. 
Sintra Fesival (June/July)
This cultural festival is held every summer in the UNESCO World Heritage site of Sintra. Famed for its fantastical architecture, Sintra welcomes some of the world's finest ballet dancers, pianists and musicians for a celebration of music and dance held across multiple venues including palaces, churches, gardens and country estates. If you're headed to Sintra on a tour of Portugal, be sure to purchase tickets for these world-class performances beforehand as it's one of the most popular cultural festivals in the country!
Festa de São João do Porto (June 23rd)
This Midsummer celebration is in honour of an ancient pagan tradition that later became a Christian festival. A tribute to Saint John the Baptist, Festa de São João is most widely celebrated in the Portuguese city of Porto. An important part of the city's identity, during the celebration the festivities usually begin with a family meal, followed by a remarkable fireworks display at D. Luís Bridge and partying into the small hours of the morning. Free concerts take place throughout the city and street vendors sell all manner of traditional snacks and drinks. 
Festival of Sardines (June 12th)
Also known as the Feast of Saint Anthony, the patron saint of Portugal, this summer festival celebrates not only the 13th-century saint but also one of Portugal's most prized seafood ingredients: the sardine! Most famously celebrated in the Alfama district of Lisbon, the Festival of Sardines also has a theme of romance, as Saint Anthony was known as the 'matchmaking saint'. Men offer ladies love poems and everyone has a joyful day dining on freshly grilled sardines and watching the colourful street parades!
OUR BEST TRIPS TO PORTUGAL