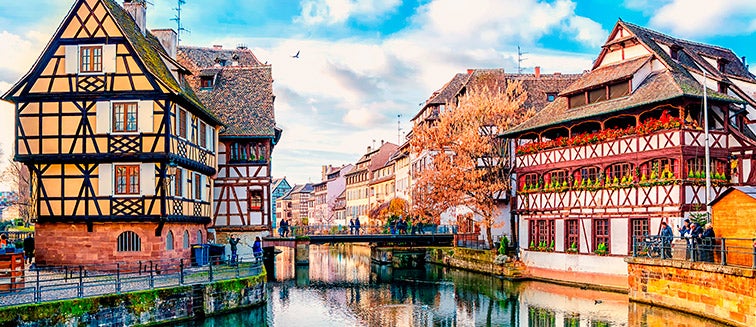 What to see in France
Strasbourg
Tourist attractions Strasbourg
Strasbourg is the beautiful capital of the Alsace region of France. It is a city of culture, art and history, with its stunning cathedral, historic Old Town and a number of impressive museums. It is also the seat of the European Parliament, making it a key political and cultural hub in Europe. Strasbourg is a vibrant city full of life, with plenty of cafes, restaurants and bars to explore, as well as a range of activities to enjoy such as boat trips along the River Ill and a visit to the Christmas Market. 

Do you want expert advice?
We can help you choose the best destination for your trip.