Call us for free now
Book with an expert for free:
+44 20 8068 3176
Prefer us to call you? Drop your number in the box:
Mon. to Fri.: available 24-hours Sat. and Sun.: 8am - Midnight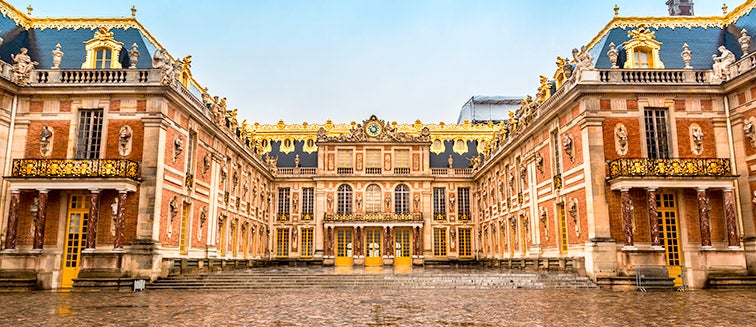 What to see in France
Versailles
Tourist attractions Versailles
Immerse yourself in the historical opulence and splendor of Versailles, a destination that will transport you to the era of French royalty. Known for its iconic Palace of Versailles, this place dazzles with its majestic architecture and meticulously designed expansive gardens. Explore the lavish palace chambers adorned with dazzling details, and stroll through the lush gardens that house ornate fountains and hidden corners.
You cannot miss visiting the Grand Trianon, an architectural gem that provided a luxury retreat for monarchs, and the Petit Trianon, a charming getaway beloved by Queen Marie Antoinette. Additionally, discover the Hall of Mirrors, a masterpiece that reflects the grandeur of the court of Louis XIV. An unmissable curiosity is the "Fountain Show," a captivating display of choreographed fountains and cascades set to the rhythm of classical music. In Versailles, every corner is a testament to France's golden past, an experience that will transport you to an era of royal splendor.
OUR BEST TRIPS TO VERSAILLES