Call us for free now
Book with an expert for free:
+44 20 8068 3176
Prefer us to call you? Drop your number in the box:
24 hours a day, 7 days a week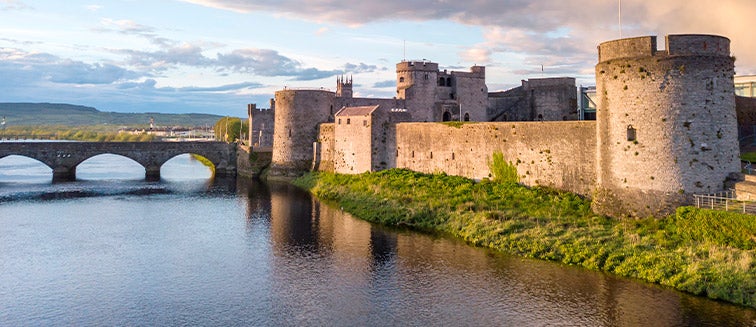 What to see in Ireland
Limerick
Tourist attractions Limerick
Nestled along the serene banks of the River Shannon, Limerick is a captivating city that invites travelers to embark on a journey of rich history, vibrant culture, and warm Irish hospitality. With a legacy dating back to Viking times, Limerick seamlessly blends its ancient heritage with modern sophistication. Known for its literary connections and picturesque landscapes, the city exudes a welcoming ambiance that encourages you to explore its charming streets and discover the stories that have shaped its character. Surrounded by lush countryside and offering a mix of old-world charm and contemporary comforts, Limerick promises an enriching and transformative escape, where you can connect with Ireland's heart and soul.
OUR BEST TRIPS TO LIMERICK