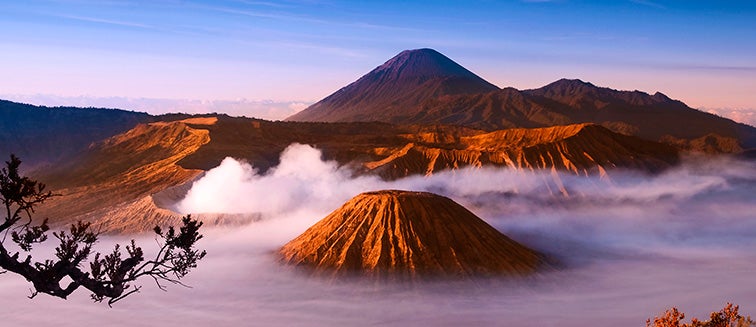 What to see in Indonesia
Java
Tourist attractions Java
An island of impressive beauty, incredible landscapes and spectacular volcanoes like Bromo, near to Probolinggo, from where you can enjoy the marvellous sunrises. Ijen, another well known volcano, houses a sulphur mine in its crater and you can even see the miners working from the summit. It is also home to the most important temples in Indonesia like the Brodobudur Buddhist temple and Prambanan, the biggest Hindu temple in Java.

Do you want expert advice?
We can help you choose the best destination for your trip.