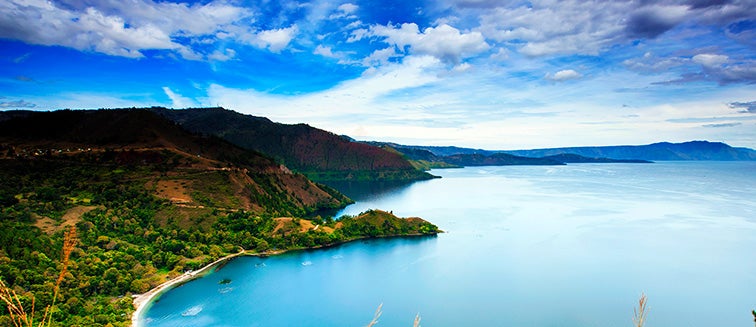 What to see in Indonesia
Sumatra
Tourist attractions Sumatra
Sumatra is a large island in Southeast Asia located in the Indian Ocean. The biggest island in Indonesia, it boasts a wide range of plant and animal species. There are currently many species in danger of extinction, such as the Sumatran tiger, The Sumatran rhinoceros and the Sumatran orangutan. There is evidence of colonial settlements in Sumatra from as far back as 500BC. The explorer Marco Polo visited the island in 1292.
OUR BEST TRIPS TO SUMATRA

Do you want expert advice?
We can help you choose the best destination for your trip.