Call us toll-free now
Book with an expert for free:
1 778 807 9750
Too much? We'll call you. Drop your number in the box:
24 hours a day, 7 days a week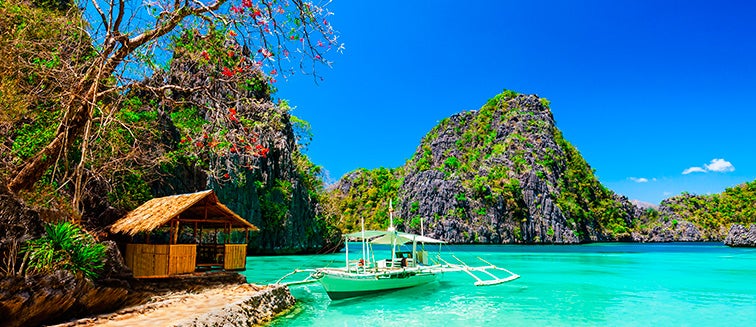 What to see in Philippines
Corón
Tourist attractions Corón
Discover the dazzling jewel of Corón, a magical enclave located in the province of Palawan, the Philippines. This tropical paradise captivates all travellers with its crystal-clear waters, spectacular coral reefs and legendary shipwrecks.The most emblematic places are the famous Barracuda Lake, known for its hot springs; the exuberant Crab Island, which has a unique rock formation in the shape of this animal, and the pristine waters of the Twin Lagoon, a universe of natural wonders!In addition, Corón is one of the best diving destinations in the world and has numerous shipwrecks from the Second World War, which you can discover by diving.
Copyright 2013-2023 Exoticca. All Rights Reserved.
Exoticca Travel Canada Inc 229 Yonge St Suite 400 Toronto, Ontario M5B 1N9 Canada