Call us toll-free now
Book with an expert for free:
1 778 807 9750
Too much? We'll call you. Drop your number in the box:
24 hours a day, 7 days a week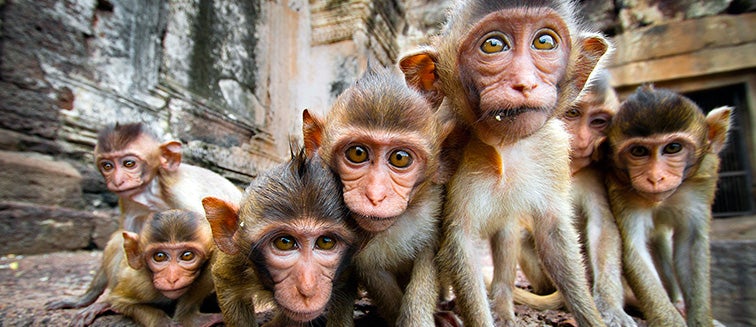 What to see in Thailand
Lopburi
Tourist attractions Lopburi
Lopburi is the capital of the province of the same name. It is situated 150 kilometres northeast of Bangkok and is considered to be one of the oldest cities in the country. Its long history dates back to the Dvaravati period, over 1000 years ago, when it was known as Lavo. Nowadays this city is famous for the high density of apes that live there, so much so that one of its most important temples is known as &ldquo, The Monkey Temple.
OUR BEST TRIPS TO LOPBURI
Copyright 2013-2023 Exoticca. All Rights Reserved.
Exoticca Travel Canada Inc 229 Yonge St Suite 400 Toronto, Ontario M5B 1N9 Canada