Call us toll-free now
Book with an expert for free:
1-888-488-0592
Prefer us to call you? Drop your number in the box:
24 hours a day, 7 days a week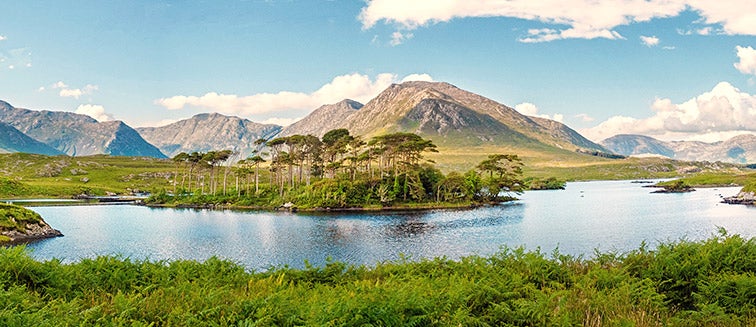 What to see in Ireland
Connemara National Park
Tourist attractions Connemara National Park
Nestled in the rugged beauty of western Ireland, Connemara National Park is a breathtaking sanctuary that invites travelers to immerse themselves in the enchanting landscapes and rich natural heritage of the region. With its dramatic mountains, pristine lakes, and vast expanses of heathland, this national park offers a perfect escape from the hustle and bustle of everyday life.Connemara National Park promises a rejuvenating journey, where you can embrace the tranquility of nature and discover the wonders of Ireland's wild west. Don't forget to keep an eye out for the resident Connemara ponies, a symbol of this wild and untamed land. With its well-maintained trails, visitor facilities, and friendly locals, Connemara National Park ensures a safe and enjoyable visit for travelers of all ages.
OUR BEST TRIPS TO CONNEMARA NATIONAL PARK
Copyright 2013-2023 Exoticca. All Rights Reserved.
80 Southwest 8th Street Brickell Bayview, Miami, FL 33130, United States