Call us toll-free now
Book with an expert for free:
1-888-488-0592
Prefer us to call you? Drop your number in the box:
24 hours a day, 7 days a week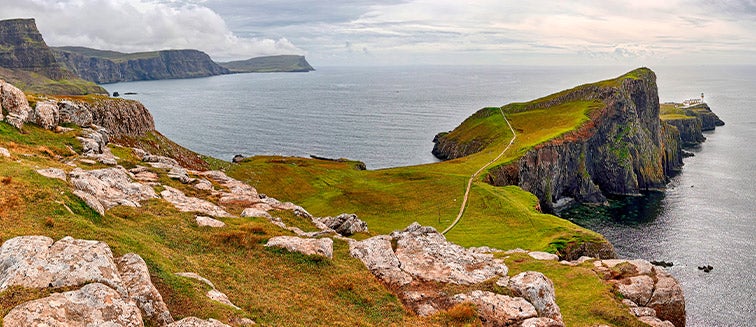 What to see in Scotland
Isle of Skye
Tourist attractions Isle of Skye
The captivating Isle of Skye is a true gem nestled off the west coast of Scotland. With its breathtaking landscapes and mystical charm, Skye beckons to the adventurous souls seeking solace and inspiration. This enchanting island offers a perfect balance between tranquility and accessibility. The journey to Skye is easily navigable, with well-connected transportation options, ensuring your arrival is seamless. The island's ever-changing weather only adds to its allure. Embrace the brisk winds and rolling mist as companions on your exploration, and discover a place where time seems to stand still, allowing you to reconnect with the natural wonders that surround you.
OUR BEST TRIPS TO ISLE OF SKYE
Tourist attractions scotland
Copyright 2013-2023 Exoticca. All Rights Reserved.
80 Southwest 8th Street Brickell Bayview, Miami, FL 33130, United States