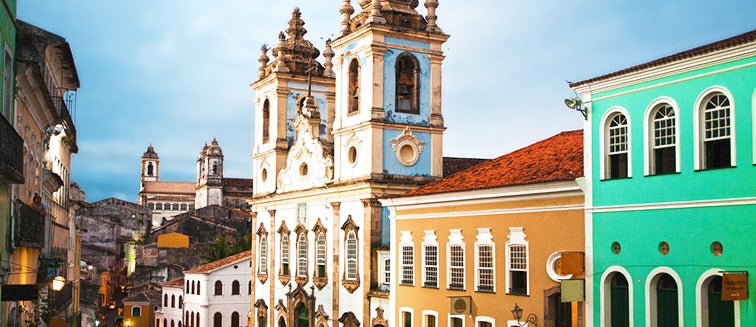 What to see in Brazil
Salvador
Tourist attractions Salvador
This Brazilian city and municipality is the capital of Bahia state and was also the first capital of colonial Brazil. The city is a regional metropolis with a population of almost three million, making it the most populated city in north-eastern Brazil and, the third most populated city in the whole country. The city was formerly called Bahia, even by the locals. It has also received nicknames such as Capital of Happiness. The old centre of Salvador was recognised as a UNESCO World Heritage site in 1985. The city represents a great example of 16th century urbanism with the government in the upper town and the commercial centre in the lower town. A large part of the city has preserved the traditional characteristics of its streets and coloured houses.
OUR BEST TRIPS TO SALVADOR

Do you want expert advice?
We can help you choose the best destination for your trip.