Call us for free now
Book with an expert for free:
+44 20 8068 3176
Prefer us to call you? Drop your number in the box:
24 hours a day, 7 days a week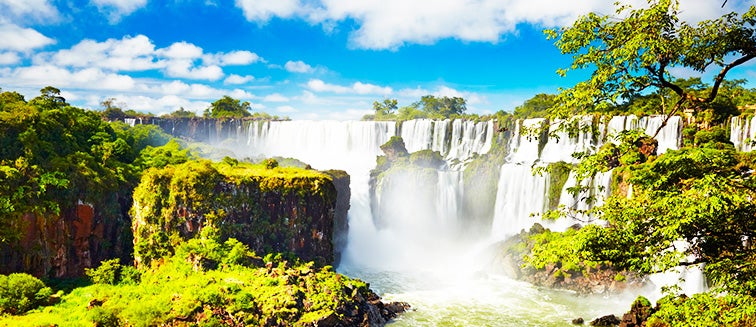 What to see in Brazil
Iguazu Falls
Tourist attractions Iguazu Falls
An enesemble of waterfalls located on the river Iguazu, situated between the Argentinian province of Misiones and the Brazilian province of Parana. It is entirely contained in protected areas, the Argentinian sector in the Iguazu National Park, and the Brazilian sector in the Iguaç, u National Park. They have been named as ons of the Seven Natural Wonders of the World. They are formed of 275 falls, 80% of which are on the Argentinian side. Another sight is the fall with the largest water flow and, at a height of 80 metres, also the largest: The Devil's Throat, which can be witnessed in all its majesty from a height of 50 metres, thanks to the viewpoint walkways from Puerto Canoas,, accessible by the rainforest ecological train service.
OUR BEST TRIPS TO IGUAZU FALLS