Call us for free now
Book with an expert for free:
+44 20 8068 3176
Prefer us to call you? Drop your number in the box:
24 hours a day, 7 days a week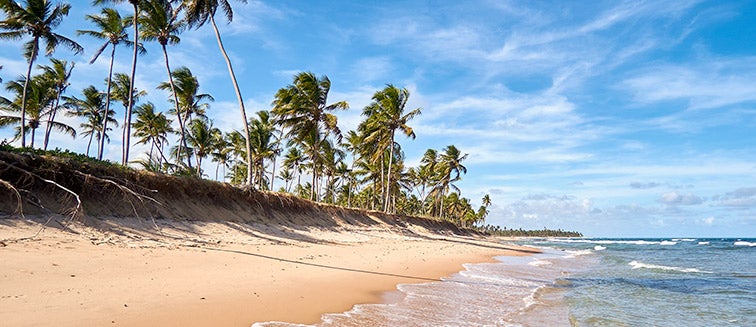 What to see in Brazil
Praia do Forte
Tourist attractions Praia do Forte
Nestled along the stunning coastline of Bahia, Brazil, Praia do Forte is a tropical paradise that beckons travelers to indulge in the perfect blend of relaxation and adventure. This enchanting beach town exudes a laid-back charm, where pristine white sands, crystal-clear waters, and lush coconut groves create a serene and rejuvenating ambiance. Praia do Forte is a sanctuary for nature lovers and cultural enthusiasts alike, offering a captivating escape where you can unwind amidst natural beauty and immerse yourself in the rich cultural heritage of Brazil. With well-established tourism infrastructure and a commitment to preserving its natural beauty, Praia do Forte ensures a safe and enjoyable visit for travelers of all ages.
OUR BEST TRIPS TO PRAIA DO FORTE