Call us for free now
Book with an expert for free:
+44 20 8068 3176
Prefer us to call you? Drop your number in the box:
24 hours a day, 7 days a week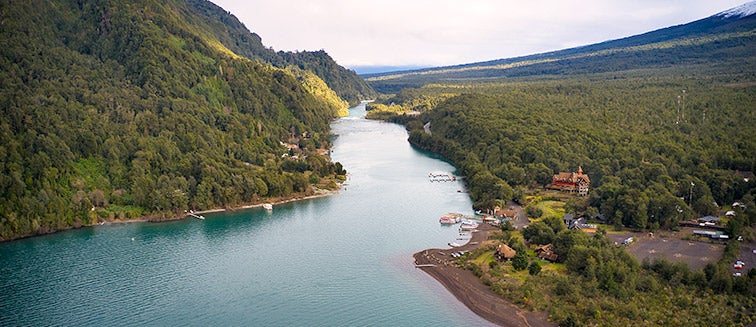 What to see in Chile
Vicente Perez Rosales National Park
Tourist attractions Vicente Perez Rosales National Park
Nestled in the southern reaches of Chile's picturesque Lake District, Vicente Perez Rosales National Park is a true gem of nature that beckons travelers to embark on a journey of pristine wilderness, awe-inspiring landscapes, and outdoor exploration. As one of Chile's oldest and most cherished national parks, it boasts a rich tapestry of biodiversity, including ancient forests, glacial lakes, and towering volcanoes. This natural sanctuary is a testament to the Earth's grandeur, where lush vegetation thrives, and turquoise waters mirror the snow-capped peaks, creating a symphony of colors that will stir your soul. Whether you're an avid hiker, a wildlife enthusiast, or simply seeking serenity in nature's embrace, Vicente Perez Rosales National Park promises an inspiring and rejuvenating escape, where you can immerse yourself in the purest essence of Chilean wilderness.
OUR BEST TRIPS TO VICENTE PEREZ ROSALES NATIONAL PARK