Call us for free now
Book with an expert for free:
+44 20 8068 3176
Prefer us to call you? Drop your number in the box:
24 hours a day, 7 days a week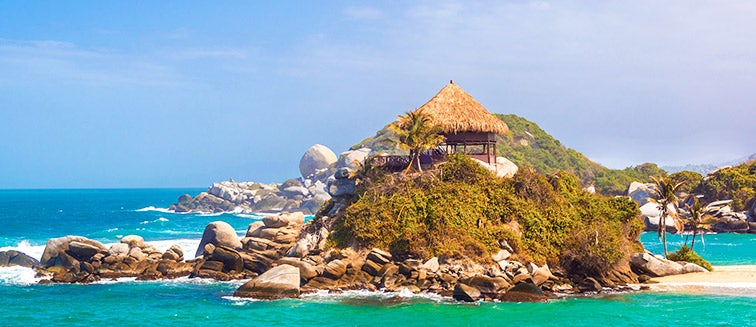 What to see in Colombia
Santa Marta
Tourist attractions Santa Marta
Santa Marta es una ciudad ubicada en la costa norte de Colombia, en el departamento de Magdalena. Es conocida como la "Puerta de Oro de Colombia" por ser uno de los principales destinos turísticos del país, tanto por su belleza natural como por su rica historia. La ciudad cuenta con una amplia oferta turística que incluye playas, parques naturales, monumentos históricos y una gran variedad de restaurantes y bares.
Una de las atracciones turísticas más populares en Santa Marta es el Parque Nacional Natural Tayrona, un hermoso parque natural que alberga playas de ensueño, arrecifes de coral y una gran variedad de flora y fauna. Además, la ciudad cuenta con importantes monumentos históricos como la Catedral de Santa Marta, la Quinta de San Pedro Alejandrino y el Museo del Oro Tairona, donde se pueden apreciar los vestigios de la cultura prehispánica de la región. En definitiva, Santa Marta es un destino turístico completo, con una amplia oferta cultural, histórica y natural que la convierten en un lugar único para visitar en Colombia.
OUR BEST TRIPS TO SANTA MARTA
Tourist attractions colombia