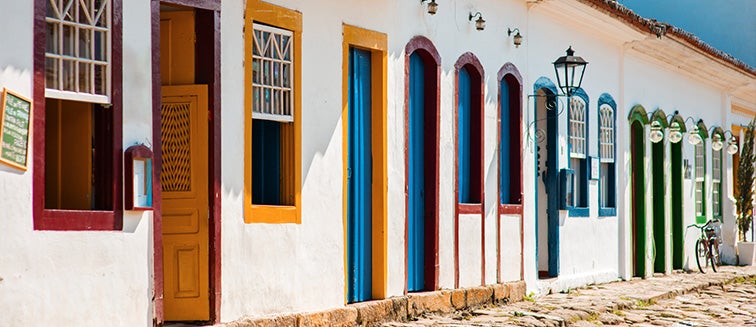 What to see in Brazil
Paraty
Tourist attractions Paraty
This Brazilian city is located in the west of Rio de Janeiro state. The city was populated between 1533 and 1560. Next to the ocean and, between two rivers, Paraty is barely five metres above sea level, meaning that its streets are frequently flooded by the sea. The city was, during the period of colonial Brazil from 1530 to 1815, home of the most important port in the country for gold exports. The historical centre of the city is extremely different and characterised by its exclusively colonial architecture which is almost entirely intact. It boasts a great number of churches from this period and some beautiful white sand beaches.

Do you want expert advice?
We can help you choose the best destination for your trip.