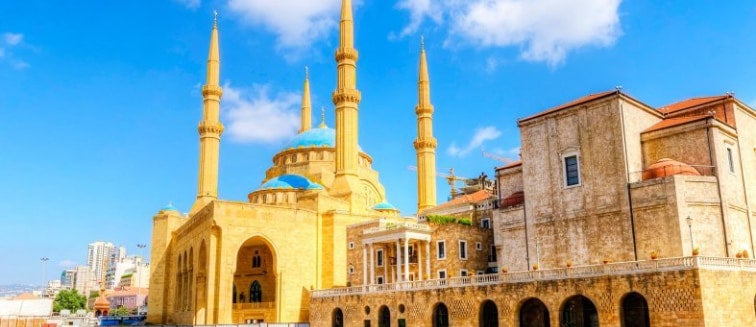 What to see in Lebanon
Beirut
Tourist attractions Beirut
The capital of Lebanon, this sprawling metropolis sits on the Mediterranean sea and is the main port and largest city in the country. According to some scholars, Beirut is the oldest city in the world, having been inhabited continuously for more than 5 millennia.
It is the seat of government and the financial centre of the country and also the starting point for most tours of Lebanon. In parts, it can appear to be a crowded and chaotic city, with infectious energy and warm hospitality like nowhere else. If the thumping heart of Lebanon leaves you dreaming of some peace and quiet, the waterfront and beaches provide the perfect antidote to city life.
Many travellers on a holiday to Lebanon use Beirut as a base for further exploration, as the country is so small you can easily reach all the must-see sights from the capital. Within the city itself, there are a number of attractions that visitors on holiday in Beirut should take the time to explore. The National Museum of Beirut boasts 100,000 artefacts dating from pre-history up to the 16th-century. The magnitude of Lebanon's history really comes to life here. 
The Sarsock Museum offers a more modern look at Lebanese culture as it showcases a collection of modern art inside an early 20th-century villa. A highlight of Beirut's skyline, the Mohammed Al-Amin Mosque, also known as the 'Blue Mosque' is unmissable for its bright blue domed room and impressive 19th-century Ottoman architecture. Finally, for a taste of Lebanon's natural attractions, Pigeon Rocks, also know as Raouche Rocks are unique archway rock formations just off of the coast of Beirut and are considered one of the city's must-see sights.

Do you want expert advice?
We can help you choose the best destination for your trip.