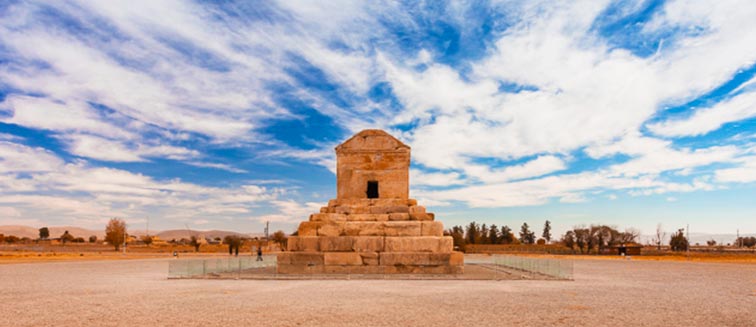 What to see in Iran
Pasargada
Tourist attractions Pasargada
About 100 km northeast of Shiraz is the first capital of the Achaemenid Persian Empire. In its gigantic archaeological site is the Tomb Cyrus II the Great, founder of this Empire in the 6th century BC, and built on a funerary platform on which the funeral chamber itself rests; the tomb of his son and successor Cambises. You can also find the Toll-e Takht Fortress located on top of a hill formed by an entrance porch, a courtroom, remnants of royal palaces and gardens.
When Alexander the Great conquered Persia, he visited this city led by admiration and respect for the king and ordered its restoration.
We don't have any trips to Pasargada at the moment.
Subscribe to our newsletter to not miss any trips
In compliance with the Data Protection Regulation, we inform you about your rights in our privacy policy and Cookies policy

Do you want expert advice?
We can help you choose the best destination for your trip.