Call us for free now
Book with an expert for free:
+44 20 8068 3176
Prefer us to call you? Drop your number in the box:
Mon. to Fri.: available 24-hours Sat. and Sun.: 8am - Midnight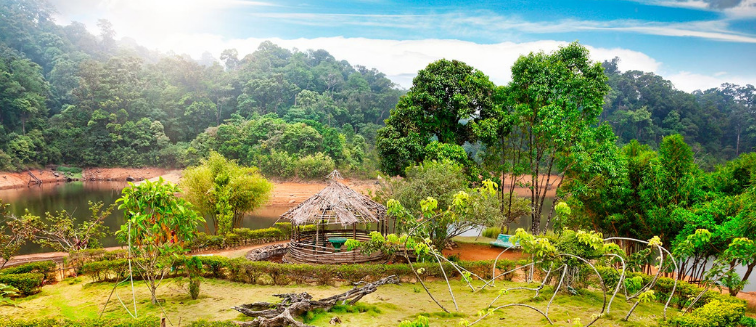 What to see in India
Periyar National Park
Tourist attractions Periyar National Park
Situated in the mountainous Western Ghats, in the state of Kerala the Periyar National Park is a haven of wildlife and natural beauty where you can escape the fast-paced cities and unwind in the company of some of India's most exotic animals. Elephants, Bengal tigers, lion-ailed macaques, leopards and hundreds of types of butterflies are just a few of the parks most famous inhabitants.
You can choose to embark on exciting jeep safaris or nature hikes to discover the wildlife for yourself, or simply unwind on a scenic boat cruise on the glistening waters of Lake Periyar. The park covers a huge area of 925 square kilometres in the middle of the Cardamon Hills and it's considered one of the best national parks in the country. Wildlife enthusiasts will be spoilt for choice on a trip to Periyar National Park, whilst budding photographs and nature lovers won't be able to get enough of the pristine landscapes, waterfalls and dense jungles.
There's plenty of things to see at Periyar including the beautiful Suruli Waterfalls and the charming Sabarimala Temple Complex, located within the national park and the site of one of the largest annual pilgrimages in the world, but the wildlife is the real attraction.
OUR BEST TRIPS TO PERIYAR NATIONAL PARK