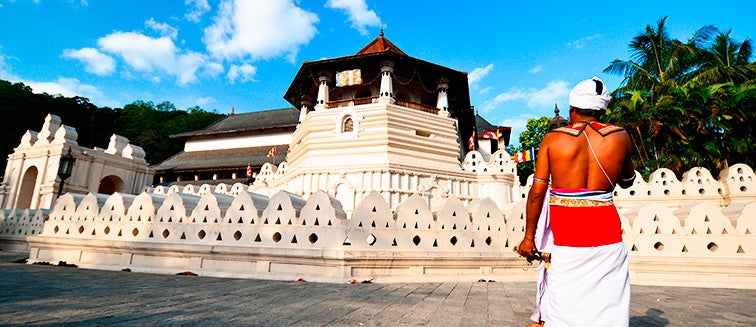 What to see in Sri Lanka
Kandy
Tourist attractions Kandy
A historic town full of characterful buildings, including the Dalada Maligawa "temple of the tooth", which is home to Buddha's tooth. The sacred relic is paraded on an elephants back once a year during the Essala Perahera festival. It is a pleasure to stroll by the artificial lake in the city centre, explore the Victoria gardens or to browse the market headed up by a miniature of Big Ben.

Do you want expert advice?
We can help you choose the best destination for your trip.