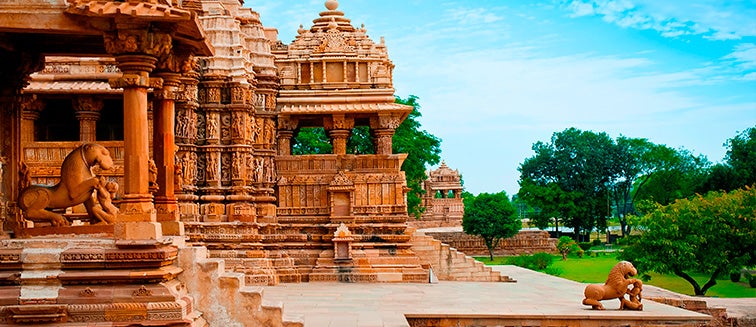 What to see in India
Kajuraho
Tourist attractions Kajuraho
Home to the biggest complex of Hindu temples in the country, famous for its erotic sculptures. The temples were recognised as a UNESCO World Heritage site in 1986. The name of the city comes from the Hindi word Kajar meaning a date tree.
OUR BEST TRIPS TO KAJURAHO

Do you want expert advice?
We can help you choose the best destination for your trip.