Call us for free now
Book with an expert for free:
+44 20 8068 3176
Prefer us to call you? Drop your number in the box:
24 hours a day, 7 days a week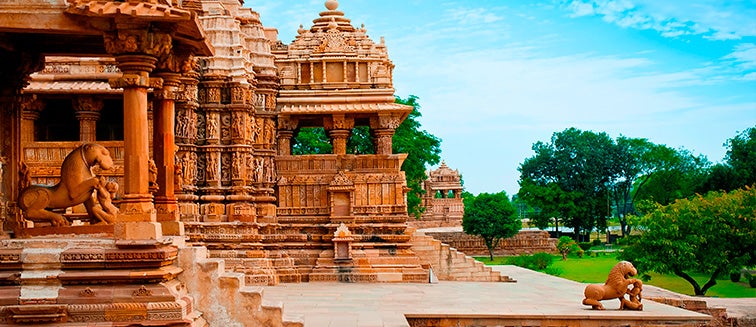 What to see in India
Kajuraho
Tourist attractions Kajuraho
Home to the biggest complex of Hindu temples in the country, famous for its erotic sculptures. The temples were recognised as a UNESCO World Heritage site in 1986. The name of the city comes from the Hindi word Kajar meaning a date tree.
OUR BEST TRIPS TO KAJURAHO