Call us for free now
Book with an expert for free:
+44 20 8068 3176
Prefer us to call you? Drop your number in the box:
24 hours a day, 7 days a week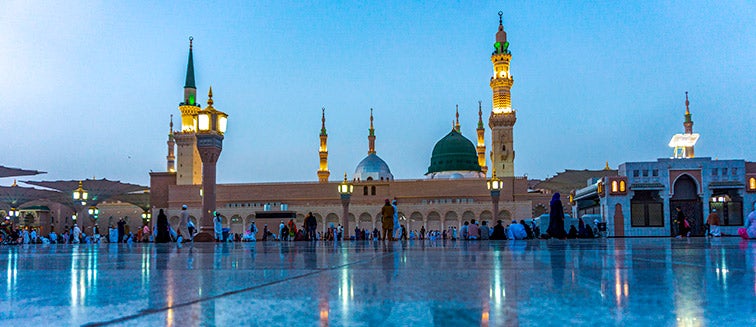 What to see in Saudi Arabia
Madinah
Tourist attractions Madinah
A city of profound religious significance, Madinah is the second holiest site in Islam. The Prophet's Mosque attracts millions of pilgrims annually, offering a serene and spiritual atmosphere. The historic city also boasts the Quba Mosque and the Qiblatain Mosque, both of which hold special places in Islamic history.
OUR BEST TRIPS TO MADINAH