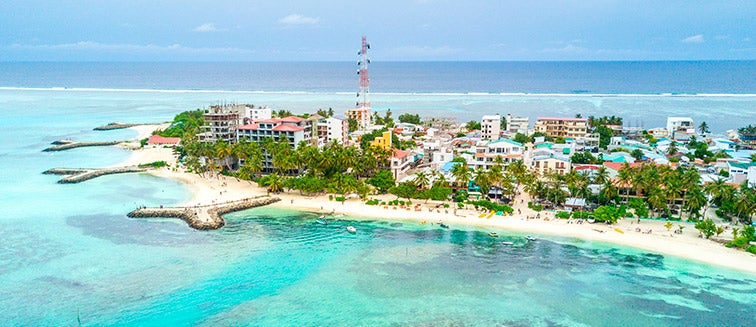 What to see in Maldives
Maafushi
Tourist attractions Maafushi
Two hours by ferry from Malé is one of the best known islands for visitors to the Maldives: Maafushi. This island has a wide range of restaurants and activities to offer such as snorkelling, picnics, fishing trips, etc. An excellent opportunity not just to relax on its idyllic beaches, but to enjoy water sports and sample the sumptuous gastronomy of the region.
OUR BEST TRIPS TO MAAFUSHI

Do you want expert advice?
We can help you choose the best destination for your trip.