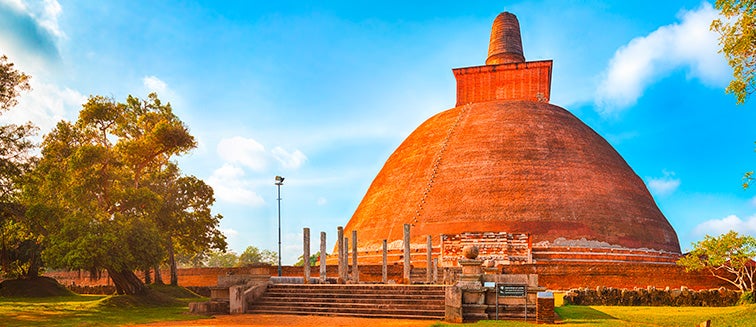 What to see in Sri Lanka
Anuradhapura
Tourist attractions Anuradhapura
In the colonial era, this was a region of landowners, however, under what appeared to be hills, huge stupas protected by stone elephants have been discovered. This is also home to the Sri Maha Bodhi, place of the Sacred Fig Tree. It was born from a cutting of the tree under which Buddha received the Enlightenment. It is the oldest historical tree in the world.
OUR BEST TRIPS TO ANURADHAPURA

Do you want expert advice?
We can help you choose the best destination for your trip.