Call us for free now
Book with an expert for free:
+44 20 8068 3176
Prefer us to call you? Drop your number in the box:
24 hours a day, 7 days a week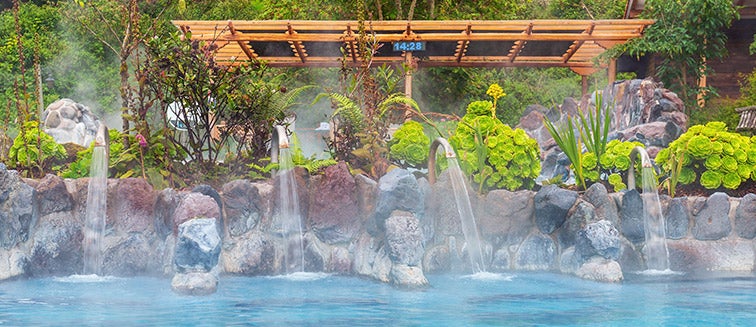 What to see in Ecuador
Papallacta Hot Springs
Tourist attractions Papallacta Hot Springs
Papallacta Hot Springs is a tranquil and rejuvenating oasis located in the Ecuadorian Andes, nestled within a high-altitude cloud forest. This renowned thermal complex is celebrated for its naturally heated mineral-rich waters, which bubble up from deep within the Earth's crust, providing visitors with a soothing and therapeutic experience.Surrounded by lush greenery and misty mountain peaks, Papallacta offers a serene escape from the hustle and bustle of city life. Travelers come here not only to relax in the inviting pools, but also to enjoy the pristine natural surroundings, embark on scenic hikes, and perhaps even catch a glimpse of the native wildlife.Whether you seek a peaceful retreat or relief for tired muscles after exploring Ecuador's diverse landscapes, Papallacta Hot Springs provides a unique and revitalizing escape amidst the stunning Andean scenery.
OUR BEST TRIPS TO PAPALLACTA HOT SPRINGS