Call us toll-free now
Book with an expert for free:
1 778 807 9750
Too much? We'll call you. Drop your number in the box:
Mon. to Fri.: available 24-hours Sat. and Sun.: 3:00 a.m. - Midnight (EST) Or call your preferred Travel Advisor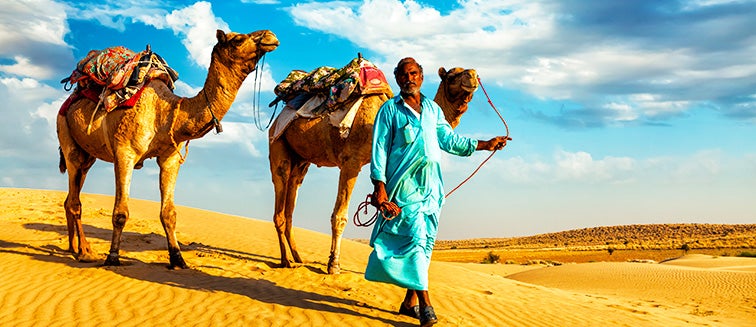 What to see in India
Rajasthan Desert
Tourist attractions Rajasthan Desert
Situated in the heart of the state of Rajasthan, The Thar Desert is the only large desert in India. In some areas the landscape resembles the African Sahara more than a desert, however you can witness the impressive sand dunes here. This area of semi-arid land surrounds the city of Jaisalmer. One of the typical tourist attractions of this city is simply to admire the sunset from the large sand dunes of Sam or Khuri.
Copyright 2013-2023 Exoticca. All Rights Reserved.
Exoticca Travel Canada Inc 229 Yonge St Suite 400 Toronto, Ontario M5B 1N9 Canada