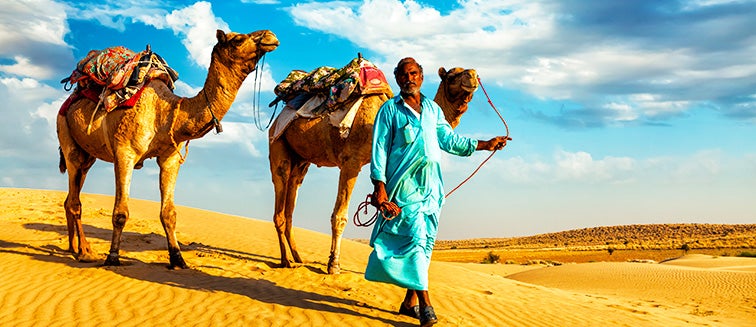 What to see in India
Rajasthan Desert
Tourist attractions Rajasthan Desert
Situated in the heart of the state of Rajasthan, The Thar Desert is the only large desert in India. In some areas the landscape resembles the African Sahara more than a desert, however you can witness the impressive sand dunes here. This area of semi-arid land surrounds the city of Jaisalmer. One of the typical tourist attractions of this city is simply to admire the sunset from the large sand dunes of Sam or Khuri.
OUR BEST TRIPS TO RAJASTHAN DESERT

Do you want expert advice?
We can help you choose the best destination for your trip.