Call us toll-free now
Book with an expert for free:
1 778 807 9750
Too much? We'll call you. Drop your number in the box:
24 hours a day, 7 days a week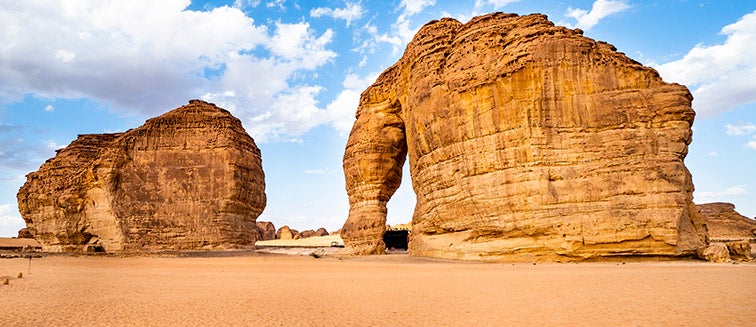 What to see in Saudi Arabia
Al Ula
Tourist attractions Al Ula
Nestled amidst breathtaking rock formations, Al-Ula is a treasure trove of history and natural beauty. Its dramatic landscapes encompass the UNESCO-listed Madain Saleh, an ancient Nabatean city with intricately carved tombs and facades that offer a glimpse into the past. Beyond history, Al-Ula hosts the Winter at Tantora festival, an annual celebration of culture featuring concerts, art installations, and culinary experiences.
Copyright 2013-2023 Exoticca. All Rights Reserved.
Exoticca Travel Canada Inc 229 Yonge St Suite 400 Toronto, Ontario M5B 1N9 Canada