Call us toll-free now
Book with an expert for free:
1 778 807 9750
Too much? We'll call you. Drop your number in the box:
Mon. to Fri.: available 24-hours Sat. and Sun.: 3:00 a.m. - Midnight (EST) Or call your preferred Travel Advisor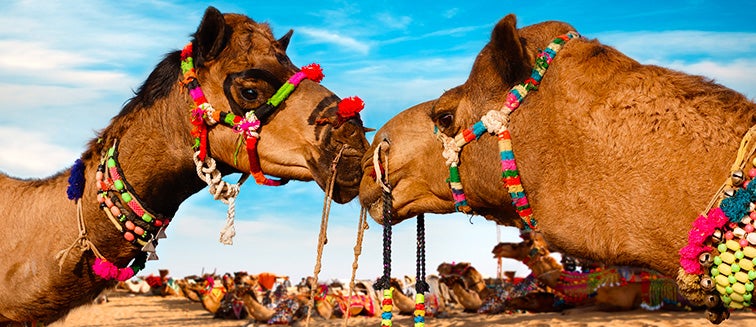 What to see in India
Bikaner
Tourist attractions Bikaner
Bikaner, is one of the most frequented cities the in state of Rajasthan. The geography of Bikaner reveals the topography of the region. With the construction of the Ganges Canal, it has become possible for people to participate in agricultural crop production in the green area of Bikaner.
OUR BEST TRIPS TO BIKANER
Copyright 2013-2023 Exoticca. All Rights Reserved.
Exoticca Travel Canada Inc 229 Yonge St Suite 400 Toronto, Ontario M5B 1N9 Canada